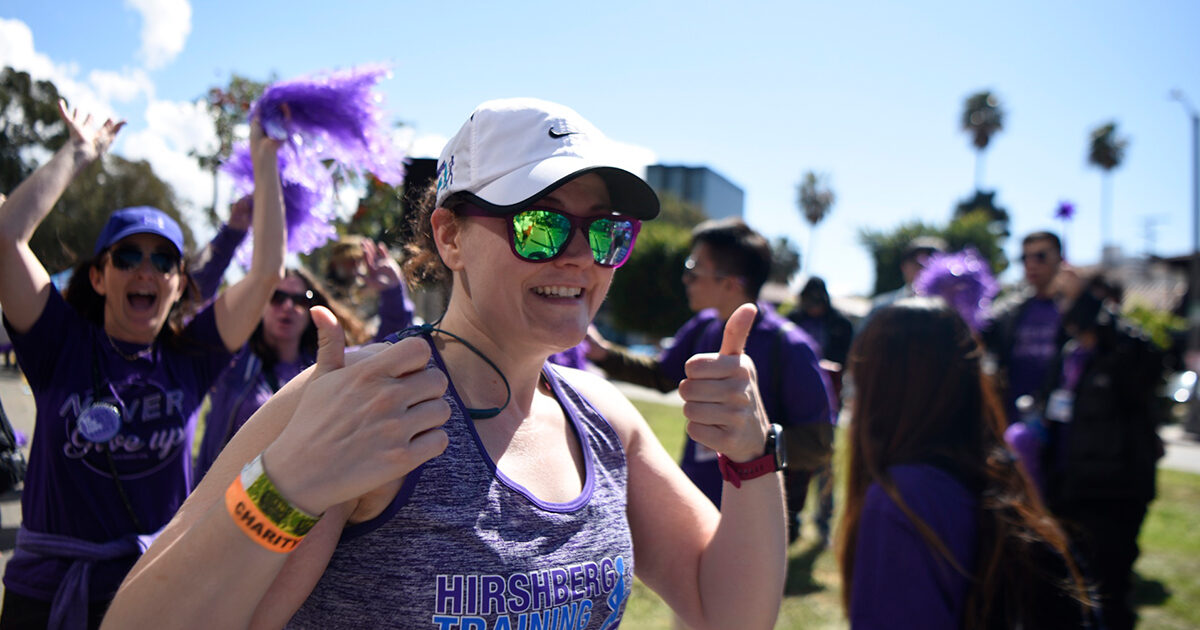 My dad is the kind of person who takes care of his family and friends first. On July 23, 2012 he was diagnosed with metastatic pancreatic adenocarcinoma and started treatment three weeks later. I felt a little helpless not being able to live full time in Massachusetts with him since I am studying at UCLA. While searching for pancreatic cancer charities, I found the Hirshberg Foundation and realized their lab was in the same building as the lab I work in.
I saw the Hirshberg Training Team (HTT) and asked my mom to do the LA Marathon charity relay with me. My mom, Maria, is the person who got me into running. In 2010 I completed my first half-marathon, so I thought it would be something we could do together. Even though she lives across the country, together we could show support for our friends and family affected by cancer. I was very appreciative that my mom was able and willing to do this with me, especially since she was across the country. While I know that she has her own reasons for participating, I was touched that she would commit to the training, fundraising, and all-around effort of a half-marathon in California. She knew it was important for me and her participation meant the world to me.
It was interesting training as a team, even though we lived in different states. I had the benefit of training with the HTT most weeks while she had to motivate herself through her training. My dad didn't say much about my mom and I teaming up for this project when I initially told him. When he bought plane tickets and booked a hotel room to be in LA for the marathon, I knew just how much it meant to him. Training for the marathon made me fell connected to what my dad was going through. I was amazed by how much I was able to surpass my fundraising goal. The support from my friends, co-workers, and my dad's co-workers was wonderful. It really drives home how much my dad means to the people he interacts with.
The marathon and my training with HTT was amazing. I met some really wonderful people and made some great running friends who I still run with. Our coaches with Club 26.2 did a fantastic job at the Saturday morning runs and helped my mom through her remote training. It was great to meet everyone who is a part of the Hirshberg Foundation. They welcomed my mom and I like we were family.
Both of my parents had a great time on marathon weekend. They were both excited to meet the Foundation and happy to know I have an amazing support network here in LA. The whole experience is one that I will never forget. After the race my dad told me that he couldn't have been prouder of me. I couldn't thank my mom enough, not just because she ran with me, but for all of the support she has given me through this difficult time. We are looking forward to doing the relay again next year!