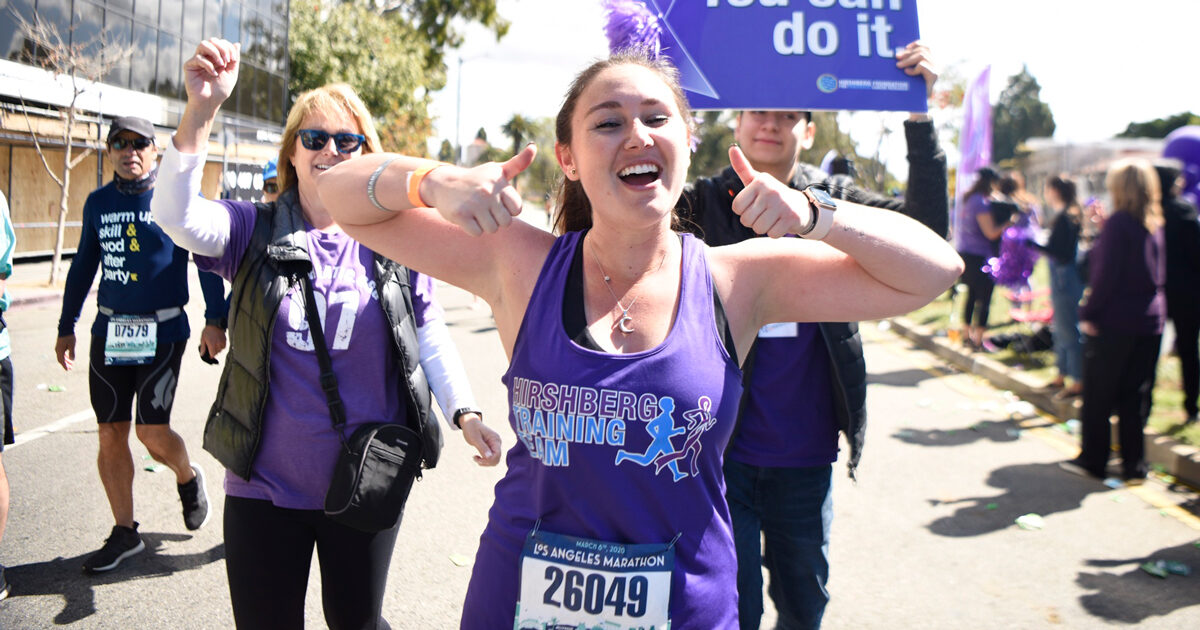 November is a busy time of the year! It is Pancreatic Cancer Awareness Month; World Pancreatic Cancer Day is this month, and of course there is Thanksgiving. This month of giving is the perfect time to reach out to friends & family to help you fundraise. Here are a few tips on how to make the most of your training and fundraising efforts this month.
Tell Everyone What Month It Is!
November is Pancreatic Cancer Awareness Month, a time to shine a light on this disease and renew our commitment to Never Give Up! November is the perfect time to boost your fundraising & raise awareness. Post photos of your training runs, share the facts about pancreatic cancer & show off your purple. November is the time to make our voices heard in the battle against pancreatic cancer!
Review your Participant Center
Does your Participant Center need any adjustments? Share your connection to pancreatic cancer and why you are running for the cure. The more you share, the more your donors will be moved to give. Have you created a Facebook Fundraiser? After you log in, look to the right and see the section to create a FB Fundraiser and follow the prompts. All funds generated will be added to your HTT Fundraising totals when we get the confirmation from Facebook.
Share the Facts
Reach out to friends & family to help you fundraise and let them know that their donations will go to fund pancreatic cancer research. Share these compelling facts about pancreatic cancer to highlight the importance of research.
Send Some Emails
Direct e-mail is very effective for getting donations. From your Participant Center, you can create an e-mail template and store your e-mail addresses to use anytime you want to send out an e-mail blast to your contacts addressed with a personal name. Pro tip: add your Fundraising link to your email signature with the line "I'm running a marathon for pancreatic cancer and you can help me cross the finish line!"
Create your own Turkey Trot!
Before or after you've gobbled up your delicious meal, see if anyone will join you for a turkey trot run and talk about your marathon training and how you are fundraising. This is the perfect time to show your dedication to the team and ask for support as you race towards your fundraising goal. Their donation will not only help fund research, it will also allow us to continue offering patient and family services. After all, family is what the holidays are all about and you can make a difference for a family facing a diagnosis today.
Keep the Conversation Going
November 30th marks the end of Pancreatic Cancer Awareness Month, a time of celebration for survivors, a season of healing for families and a month to reach out and educate the community. Curing cancer is a full-time job, so, as you continue training through the holiday season we encourage you to keep the conversation going. Take a photo in your purple HTT shirt. November is a gift for our community, but a month will never be enough if we want to win this fight.
Thank you for all that you are doing to raise funds and awareness for pancreatic cancer, in November and beyond. Let us know if you have any questions. Keep running strong!