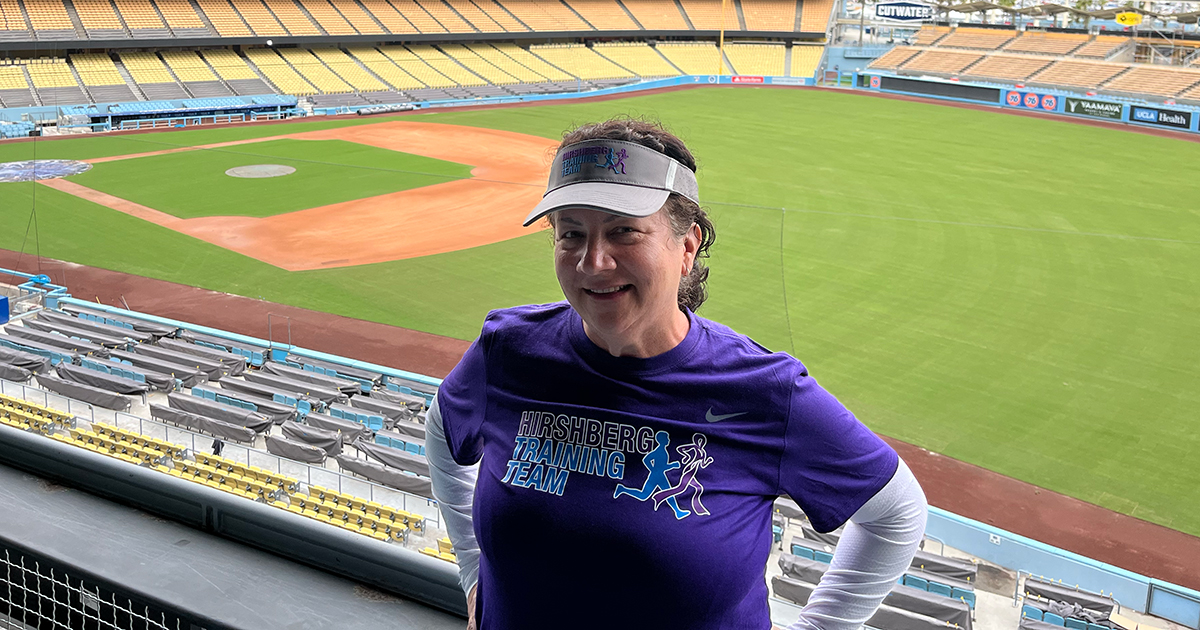 In more than two decades of the Hirshberg Training Team, we have observed many creative ways our team members fundraise to meet their commitment. Most simply ask – via emails, social media and the like. But others, like Diana Hiller, have gotten creative and hosted a fundraising event to help meet their goal.
Hiller, a Math Intervention Specialist at Linwood E. Howe Elementary School in Culver City, noticed an email from the Hirshberg Foundation that caught her attention: "Come train for the Los Angeles Marathon – all levels welcome."  Diana, who ran track in high school, hadn't run a 5K or 10K in over a decade, but saw this invitation as a great opportunity to start again. She eventually signed up for the Hirshberg Training Team and began thinking about how she was going to meet the $1,000 fundraising commitment. Little did she know that a brief conversation with her local park would allow her to raise nearly the entire fundraising amount in one night!
"I reached out to Mike Koss at the park about supporting my fundraising efforts and together we came up with the idea of a pickle ball tournament," shared Diana.  Koss, a USA Pickleball Ambassador and certified coach, and Tom Brewer, a member of the Park's Tennis and Pickleball League had created a thriving community of 'picklers' and thought that a tournament could be a great event.  "Our players love playing the game and if they can spend the night playing and raising awareness, even better," said Koss.
So, on a cold and windy Monday night in February, 64 pickleball players participated in Westchester Park's first charity pickleball event. Through registration fees and donations, Diana and her fellow picklers raised $800 to help her reach her goal as a new member of the Hirshberg Training Team. She brought her community together in support pancreatic cancer research and was one step closer to the LA Marathon finish line.
"The pickleball community showed great spirit of fun and competition for the event," said Hiller. "A big thank you to everyone who organized and attended to make the night a huge success!"
Diana went on to complete the LA Marathon and, in combination with the tournament funds, raised $1455 for the 2023 Hirshberg Training Team. Check out these other fundraising event ideas for inspiration.