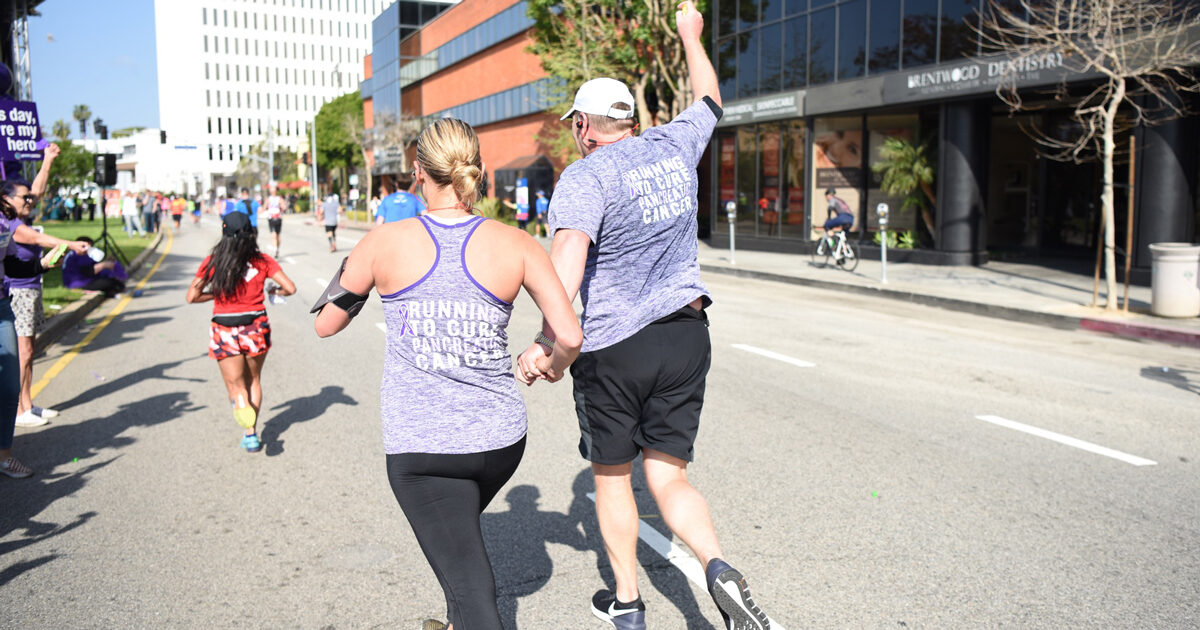 December is here! Before you know it, we will be ringing in the New Year. Time flies when you are running! Go for a Christmas Day Run (or your holiday of choice) to celebrate your marathon training success to this point! And remember, December is an excellent time to fundraise.
Here are some tips to help you get creative with your fundraising over the holiday season.
Send out Holiday Cards
Getting ready to send out your yearly family holiday letter or email? Use this opportunity to announce or remind everyone about your participation in the LA Marathon! Add your fundraising page link and ask for a donation in your p.s. line. Two birds, one stone!
All I Want for Christmas
If your daily routine includes a Facebook, Twitter or IG post, share one of your training selfies with the line "I'm training for the LA Marathon in support of pancreatic cancer research! All I want for Christmas (or your holiday of choice) is to reach my fundraising goal. In lieu of my gift this year, please donate at (add your fundraising link).
Make a List. And ask for a Donation as a Gift!
Does your family do a gift exchange? Is there a White Elephant exchange in your office? Be sure to ask your family, friends or co-workers for a donation as your Christmas/holiday gift. Remind everyone about your participation in the LA Marathon and that you are running to find a cure for Pancreatic Cancer!
Don't forget Year End Giving
Your friends, family members, neighbors and co-workers are supporting worthy causes every year and their last chance to make that donation is at the end of the year if they want a tax write-off. Whether you ask for a $50 donation from each potential donor or a $500 donation, don't wait to share your fundraising goal with them so this year's donation will go towards pancreatic cancer research!
The holiday season is a time of peace, love, joy and fundraising! Do not be afraid to ask, you will be surprised at how many people will help! Happy Holidays to you and yours!