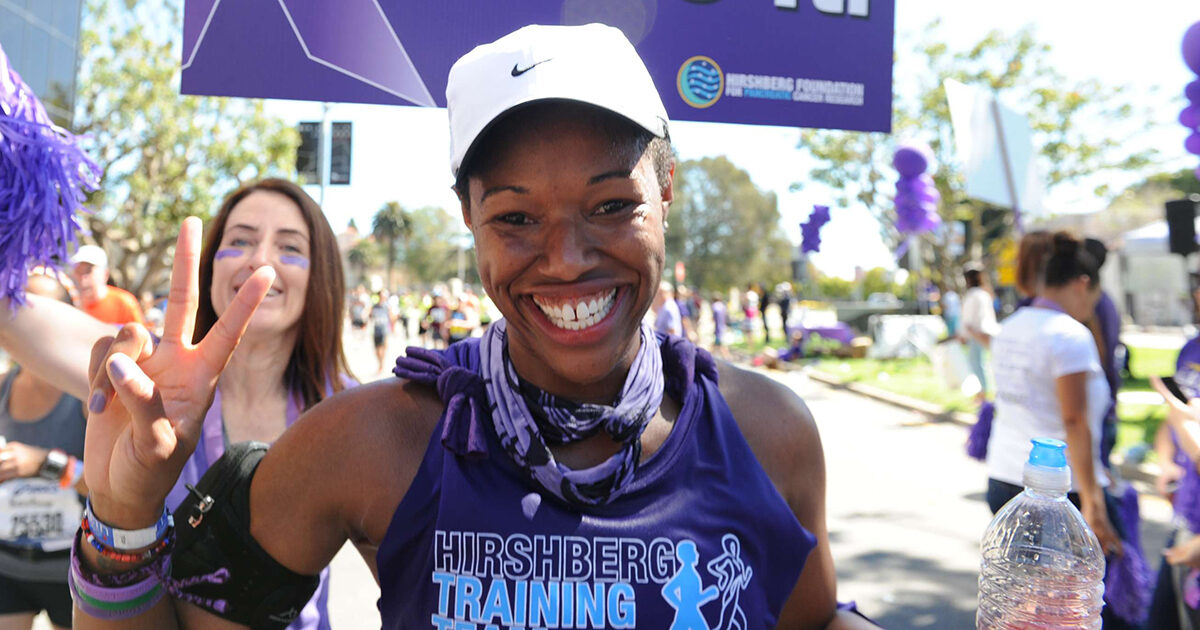 When I decided to join the crazy club of people who run marathons, I thought, "why not run in my new hometown of Los Angeles?" At first I didn't realize that the LA Marathon was on my mother's birthday weekend, but once I did, I knew I had made the right decision. I was going to run my first marathon in honor and memory of my beautiful mother who lost her battle to pancreatic cancer twelve years ago. It is important to me to find creative ways to heal from her loss, and I am able to find that in running.
Training for the marathon humbled me time and time again. It's a challenge because sometimes you just don't want to go on a training run, but you know you'll regret it. Signing up for a marathon makes you accountable and raising funds reminds you why you decided to run. I dedicated 8 months of my life to raising money and training hard (even when I didn't want to) in order to be able to run my best race on marathon Sunday. I couldn't have done it without the support from my amazing family; they understand my need to give back and leave the world a better place. I also recently lost my chosen big brother, Hayden Blanchard, to cancer and his battle motivated me to never give up.
Running the LA Marathon changed my life. By raising funds and committing to this experience, I saw how much I could inspire others to do the same and that felt incredible. I cried at the finish line because it was such an emotional day. I had just completed something I never thought I would do! It was a magical day filled with love, support, hope and determination. I made new friends and had a lot of fun running the streets of LA. Most importantly, I learned a lot about what I am capable of and believe that this is only the beginning!