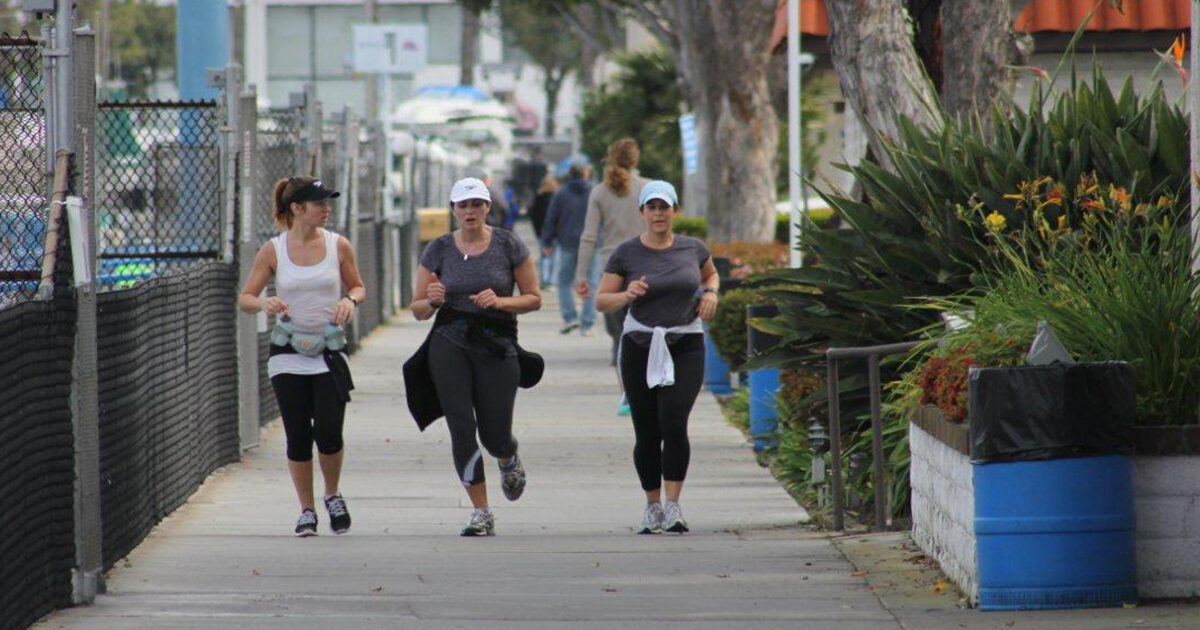 I must admit when I heard about taking walk breaks on a long run and even in a marathon, I was not crazy about the idea. I had finished many long runs and several marathons by running the complete distance. My first thought was that taking walk breaks would only slow me down. So I did some research on it and had the pleasure of meeting with Jeff Galloway, Olympian, elite marathoner and a leader of the run/walk training method. I then went to test this strategy out for myself by incorporating walk breaks into my long runs and then into the marathon itself.
I have to say that since incorporating this technique in my training program and in marathons and half marathons, I have noticed a major difference in how I feel during the long run and following the long run. By alternating the use of my primary running muscles I have found greater resiliency and the ability to stay strong and consistent to the finish line and even beyond. By using the walk breaks right from the beginning, I have also noticed that I recover much sooner afterward.
The walk break strategy became legitimized back in the 1970's by Tom Osler, author of The Serious Runner's Handbook. Osler practiced this form of interval running in ultra-marathons by running 15, 20, or 25 minutes and then taking a 5 minute walk break. This break has been scaled down by Galloway and others with shorter walk breaks of 1 or 2 minutes used more often during the run.
Two key elements involved in implementing the walk break strategy include:
Start the walk break early on in your long run, within the first mile. You want to start taking them before fatigue sets in.
Take walk breaks consistently throughout the run. The walk breaks also make for an opportune time to hydrate and ingest healthy energy snacks.
By employing the walk break strategy from the beginning of the training program, you will be promoting your recovery each week. This will lead to your being ready for the marathon and will also increase the likelihood of your staying injury free. The other bonus to the walk break is that you receive the same endurance from the run as you would if you ran the complete distance without taking breaks.
I have observed in myself and have heard from many of the runners I have coached, the shared realization of feeling strong at the end of the race and having the experience of passing by many other runners in the last 6 to 8 miles of the marathon.
For those of you who are walkers the flip side is true for you. If you are able to add some running to your training session, you will be giving your walking muscles a break. Thus you will be feeling better at the end of your workouts and will also be promoting your overall conditioning.