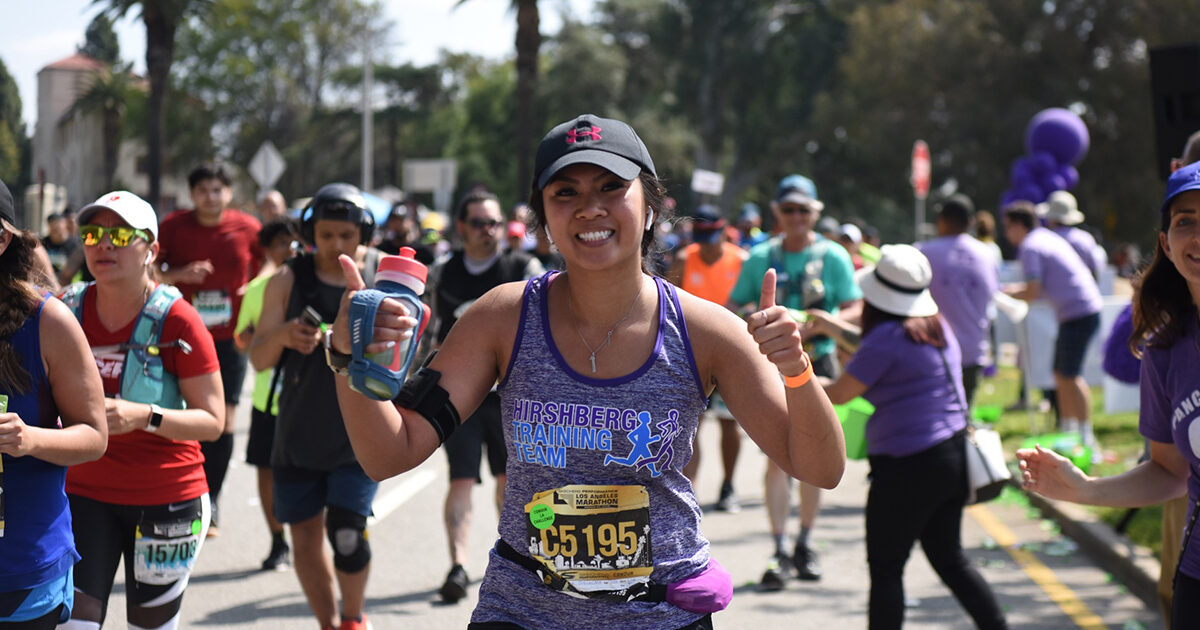 Although the natural instinct is to run faster early in the race for insurance, that strategy can leave you fatigued and unable to push when it counts.
A strong finish is the outcome of a wise start. Learn how to plot your strategy to push through the final few miles.
Run Patiently
Racing is all about energy management. If you expend too much energy early in the race, you're left with nothing for the finish. It's easy to hammer out fast miles from the start.
However it takes discipline to pace yourself from the start. Especially when there is entertainment at the start, fans cheering for you along the sidelines, and you're well rested and ready to rip!
Whether you're running your first 5K or your fifth marathon, the key to finishing strong is in controlling your effort level early in the race. Line up according to your realistic planned pace at the start area to avoid getting caught up with faster runners.
Cut the race in half and aim to run the second half slightly faster than the first half (negative split). Conserving your energy early on will leave you with enough gas to push through the most demanding part of the race–the end.
Run Mindfully
Think your way through the race by keeping your mind actively engaged every step of the way. Review the course ahead of time and break it into smaller, more digestible pieces. When you toe-the-line, you'll have a mental strategic plan for the race.
Perform a head-to-inventory as you pass every mile marker to stay in tune with how efficiently your body is moving. Focus on running with short, quick strides, especially in the later stages of the race when fatigue plays a factor. Doing so, will maintain efficient running economy and avoid wasting precious energy.
When you pace yourself wisely from the start, you end up with plenty of energy to go fishing in the last few miles of the race. And that's when racing really gets fun! Focus on a runner ahead and slowly reel them in.
Then catch another, and another…there is nothing more motivating than to have the stamina to pass runners (nicely) in the final few miles. It keeps your mind actively engaged in reaching for a specific short-term target and allows your body to push hard to get there.
By Jenny Hatfield, Active.com