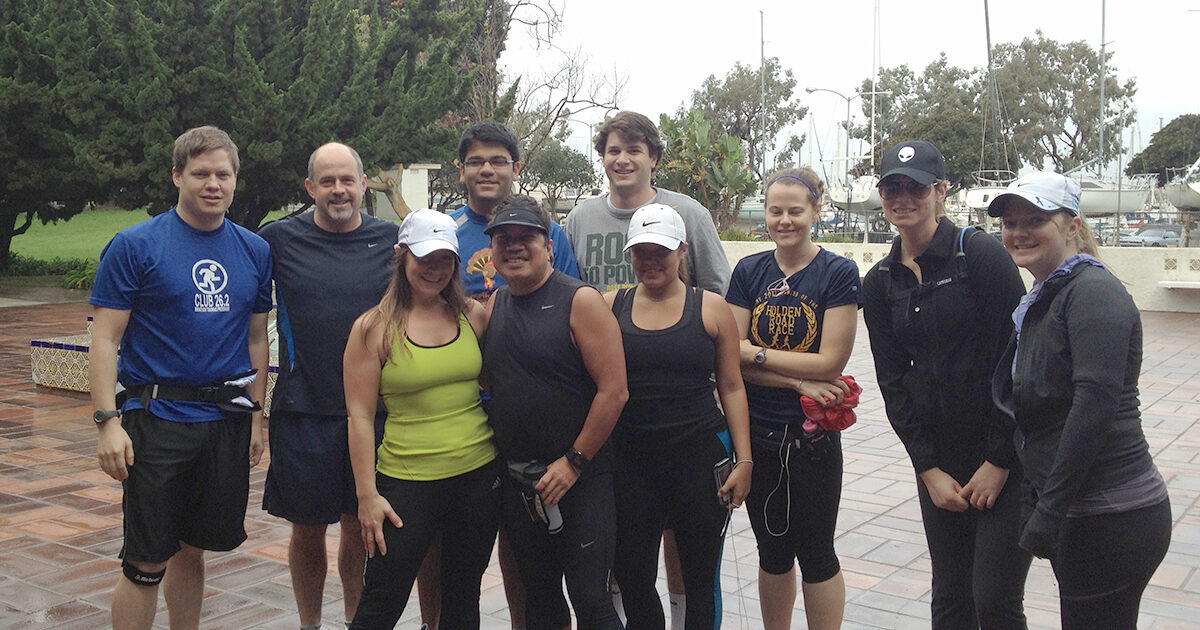 When it comes to running apparel the rule of thumb is to go with comfortable, breathable clothing. Here are my recommendations.
Shoes: We recommend going to a specialty running store so that you run in a pair that is right for your feet and pronation.
Hats: A hat with a visor serves not only to keep the sun out of your eyes, but also to shield them from blowing snow and rain on the run. A lighter-colored hat helps to keep your head cool on warm days. Once again go for a synthetic material that breathes.
Tops: You want minumum upper-body coverage, so try a short-sleeve or long-sleeve shirt or singlet. A runner is actually best-off with a technical fabric like CoolMax which will pull sweat away from the skin, instead of absorbing it like cotton. This added comfort, combined with sun protection, can make a technical t-shirt a better choice than no shirt at all.
Shorts: Shorts are the basic element of any runner's wardrobe, usually a nylon or technical fiber.
Sunglasses: By keeping the sun out of your eyes, a good pair of sunglasses can save you energy by allowing you to relax your face (no squinting). They're useful on bright days or any other time when glare is likely to be an issue.
Sunblock: A must for sunny days, sunblock will actually keep you cooler, as well as preventing sunburn and reducing your risk of skin cancer. Use at least SPF-30; higher doesn't hurt. Use plenty. Applying sunblock too thinly reduces its effectiveness.