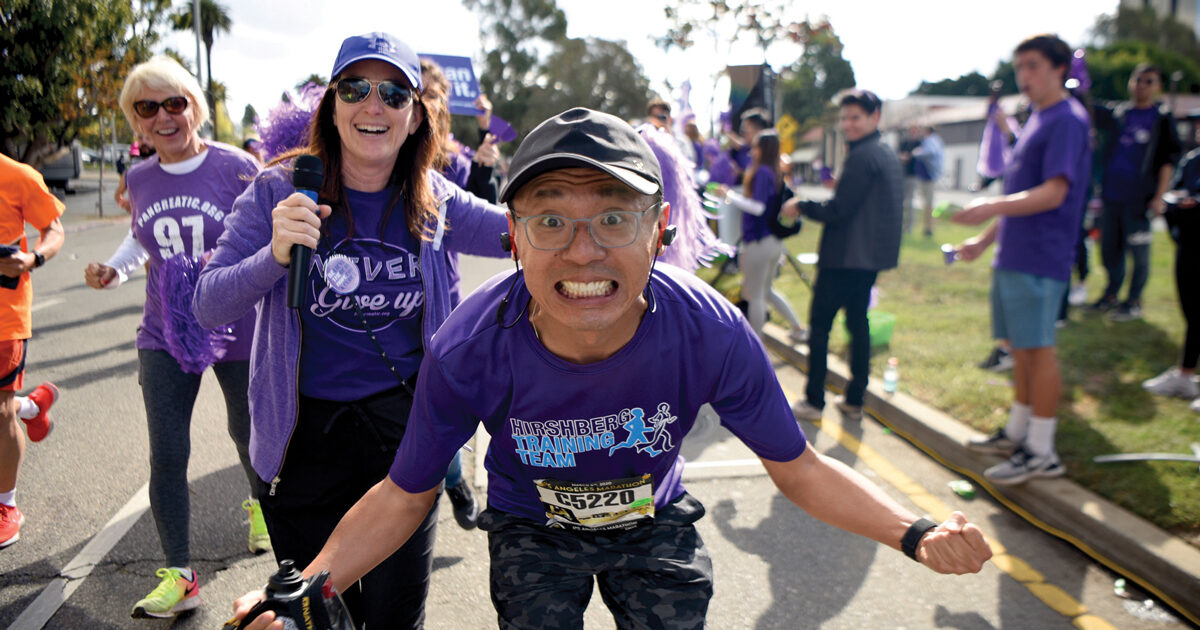 Welcome to the Hirshberg Training Team (HTT) and thank you for running to end pancreatic cancer! You are doing an amazing thing with double goals – a philanthropic one and a fitness one! Do you know anyone that would want to join you on HTT? Please reach out to all that you know and get them to join you on this journey to fight pancreatic cancer. Remember that virtual training is available to those across the globe that want to come here and run the LA Marathon.
We've got many tips and tricks to help you exceed your fundraising goal. Here are a few to kick off your fundraising.
Check Out Your Participant Center
Have you checked out your Participant Center yet? Now's the perfect time to dive in! Add a few sentences to the e-mail template about why you're running and what embarking on this physical feat means to you. Share your connection to pancreatic cancer and why you are running for the cure. The more you share, the more your donors will be moved to give. Then share your fundraising URL on Facebook, Instagram (in your Bio), an email or via text. Pro tip: add your URL to your email signature with the line "I'm running a marathon for pancreatic cancer and you can help me cross the finish line!"
Download Our App.
Use Our Good Move app to track your miles while on your weekly training runs or individual workouts. Good Move links to existing fitness trackers or the tracking on your phone and with every activity you'll be able to easily share your fundraising link with your community.
Join Our Facebook Group
Join our HTT Facebook page and post your training photos and see what other teammates are up to. Post some updates to the HTT FB Group and share your LA Marathon experience!
Share Your Training Journey
Remember to share the good and bad of your training runs with your family and friends and ask them to support you by donating. Tell them that you have committed to a fundraising goal along with your Marathon/Half Marathon mileage goal and you need their help and support.
Create a Facebook Fundraiser
It's so easy to create a Facebook Fundraiser from your HTT Participant Center. After you log in, look to the right and see the section to create a FB Fundraiser and follow the prompts. All funds generated will be added to your HTT Fundraising totals when we get the confirmation from Facebook.
Be Direct
To help you reach your fundraising goal make a direct ask. Tell your friends and family about your commitment to run a marathon/half marathon and that you're raising money for cancer research. Post on social media with a training photo, send out an email or send out a group text to your closest circle of loved ones. Provide your fundraising page link and ask for a specific amount per person and you may even reach your entire goal!
Thank you again for being part of the Hirshberg Training Team and raising funds to cure pancreatic cancer!